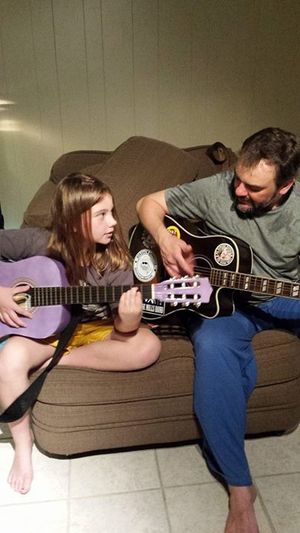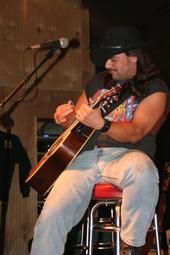 Learn to play Hal Bruni songs!
Do you play music and would like help learning one of Hal's songs?
Check out the lyric and lead sheets links below!  We are also working on some tutorial videos!
And you can find Hal on Ultimate Guitar.com
All songs written or co-written by Hal Bruni and published by Dasahit Publishing and Productions (BMI), unless otherwise noted. Copyright 2021. All rights reserved.
Ever wanted to pick up an instrument and play a song?
Although not a 'professional' music teacher, Hal has spent years writing and learning to play songs in a variety of styles and has become proficient at playing several instruments. 
He has been a professional entertainer and independent recording artist for nearly three decades.
Hal has spent years studying music theory and has helped many friends learn to have fun playing music.  A few of his 'students' have gone on to have successful music careers in their own right.
This page is currently under construction and will feature beginner to advanced lessons and tips on playing guitar, piano, bass and harmonica.  
Check back often for updates and new fun stuff to learn!
The New Curriculum Includes:
Basic/Intermediate Guitar
Basic/Intermediate Piano
General Foundations of Music
Playing, Performance and Production Tips and Tricks 
Join in the Fun and Start you own musical journey today!
Ever had the desire to learn how to play an instrument?  Well, you can absolutley enjoy playing music at any age or any skill level!  And You Can Start Today! 
Don't know how or where to start?   Hal has spent 35 years on his musical journey learning, playing, performing and helping others by sharing the joys of music.
On this page, Hal will share some tips on how to get started, which instument may be best for you, the basics of how music works and how playing music can help expand your overall mind and body well being. 
Already a player?  There's plenty for you to explore here too!  You can learn how to play Hal's original songs in the lyric/lead sheets section, brush up on your music theory and find links to some of Hal's Favorite Teachers and Lessons on YouTube.
WANT ALL OF OUR BEST CONTENT AND MORE PERSONAL INSTRUCTION?
JOIN OUR JAMMIN' With HAL 'All Access Backstage Pass' members only area.
Limited availabilty so join today!
Be sure to join our mailing list for updates and let us know how you're doing!  We'd love to hear about your progress!   
Happy Learning and HAVE FUN!  Music is for EVERYONE!